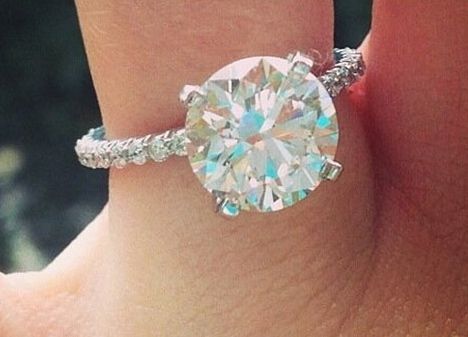 Did you see the news? Jamie Lynn Spears, Brittney's sister, just got engaged. And with a gorgeous, classic ring to boot. Take a look.
My guess, a 3-4 ct round diamond solitaire in a 4-prong scalloped pave setting. Not unlike this setting from Blue Nile, but with a larger stone.
If 1.64 ct is enough for you for a center stone, take a look at the specs on the Blue Nile ring. Its a great alternative if you are not a teen star turned tabloid queen!
More Celebrity Engagement Rings: