Are you hoping for a Pavé engagement ring and want to make sure it will fit perfectly flush with your future wedding band? If you want a flush look where your engagement ring and wedding band sit tight against each other with no gap, keep in mind that this look takes planning to achieve.
If you are looking for a pav&eacute engagement ring, buy your matching pav&eacute wedding band at the same time as part of a set to ensure a smooth, gap-free look. Don't leave it to chance that the engagement ring you get from one place will sit flush against the wedding band you buy someplace else.
Check out this gorgeous no-gap pav&eacute wedding set from Dreamstone.com. This handmade setting and wedding band carry a combined 3/4 ct weight of diamonds, and the setting can hold anywhere from a 0.25 to a 5.25 carat center stone. One can dream…

Click to view this Pave-Set Diamond Engagement Ring in White Gold with Matching Band from Dreamstone.com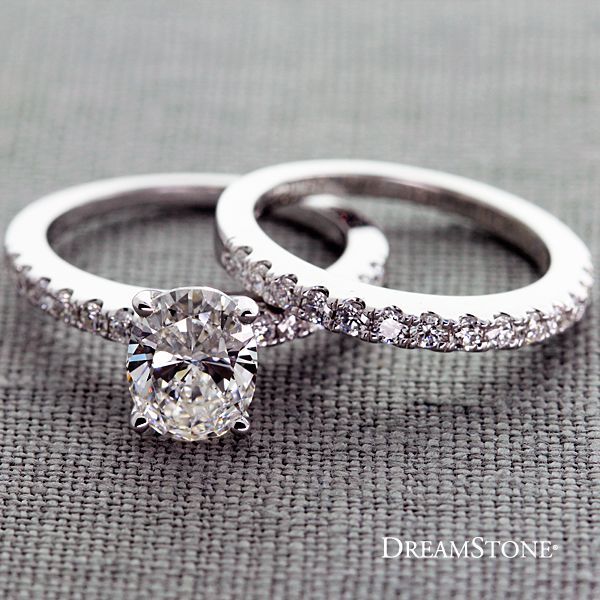 Buying a ring from Dreamstone.com means that you are getting a high quality, handcrafted setting made from scratch in New York City's renowned diamond district. These settings are known for their attention to detail and fine finish. Whether you are looking for a complete wedding set with a diamond, or just looking for an engagement ring setting, Dreamstone will work with you to make your experience as perfect as your engagement ring.