Lusting after a Blue Nile engagement ring but afraid to commit online? Now shoppers in Seattle can see their coveted Blue Nile engagement ring setting in person at the Nordstrom flagship store before buying it online. This new partnership puts Blue Nile sales associated and iPads in the department store to answer questions and help shoppers order their ring.
When I saw the headline I immediately thought this was a perfect partnership. Think they will roll this program out to a Nordstrom near you? Time will tell. But for now, satisfy your need to see those rings in person by browsing the Blue Nile Recently Purchased ring page.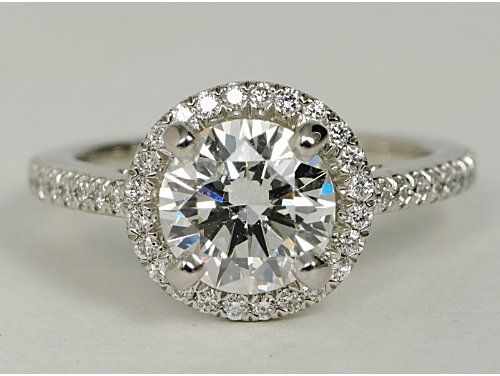 Someone will have a great Valentine's day when they receive this 1.51ct Diamond Halo engagement ring from Blue Nile.
What do you think? Would being able to try your engagement ring on at a department store help you to commit to buying your ring online? Let me know in the comment section below.